Oakmont Lodge, Bangor
Oakmont Lodge Care Home, Bangor, Co. Down
Hughes Furniture furnished the bedrooms in this 65-bed home in Bangor, Co. Down with half of the rooms specifically for dementia sufferers.
The wardrobes had an open side so that the next days clothes could be recognised by the resident and were also readily available to the morning staff. The desk had large "scooped-out" drawers to one side for ease of viewing and both the desk and wardrobe were fitted together and to the wall
On the opposite wall was a hotel-style large headboard with, on one side a fridge unit and on the other a locking bedside cabinet with "scooped-out" drawer.
These bedrooms were delivered and fitted by our own team and project-managed by one of the directors at Hughes Furniture.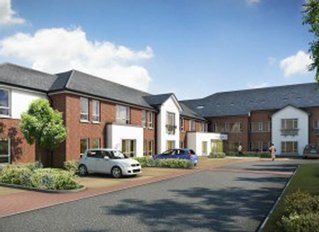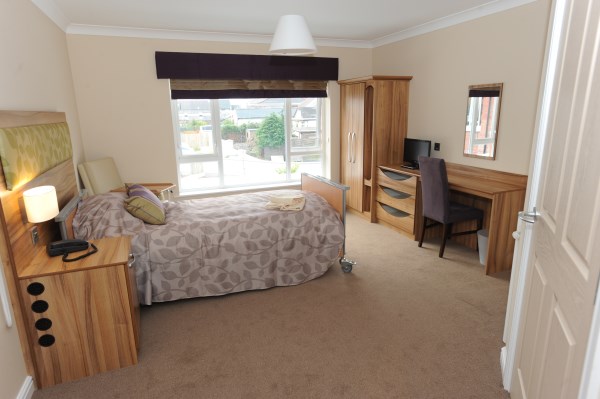 ---